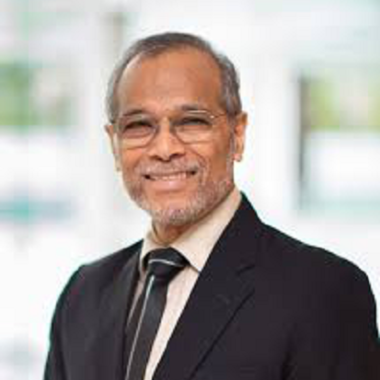 Rev Sam Kuna is the President of the Association for Christian Counsellors Singapore (ACCS) since June 2022 and is instrumental in inspiring the professional development and practice of professional and pastoral Christian Counsellors. The ACCS has grown in membership and capacity over the past years under the current leadership. He also serves as the Secretary of the Executive Committee of the Asian Christian Counselling Association(ACCA), representing Singapore as the National representative on the ACCA Board.
Rev Sam Kuna serves as Associate Professor and the Dean of the School of Counselling, TCA College, which is a multi-disciplinary Christian college pioneered by Trinity Christian Centre, Singapore. The School of Counselling offers a Master of Arts in Counselling, which is recognised by SAC.
Sam is also a preacher and an ordained minister with the Assemblies of God of Singapore.
He is the former President and Honorary Secretary of the Singapore Association for Counselling(SAC) (2016-2021) and is a SAC Registered Counsellor and Registered Clinical Supervisor.
Trained in Psychology as well as Marriage, Family & Child Counselling, he is a practicing Family Therapist and member of the AMFTS, a Certified Addiction Therapist and member of the Asia Pacific Certification Board (APCB) which trains and certifies Addiction Counsellors.